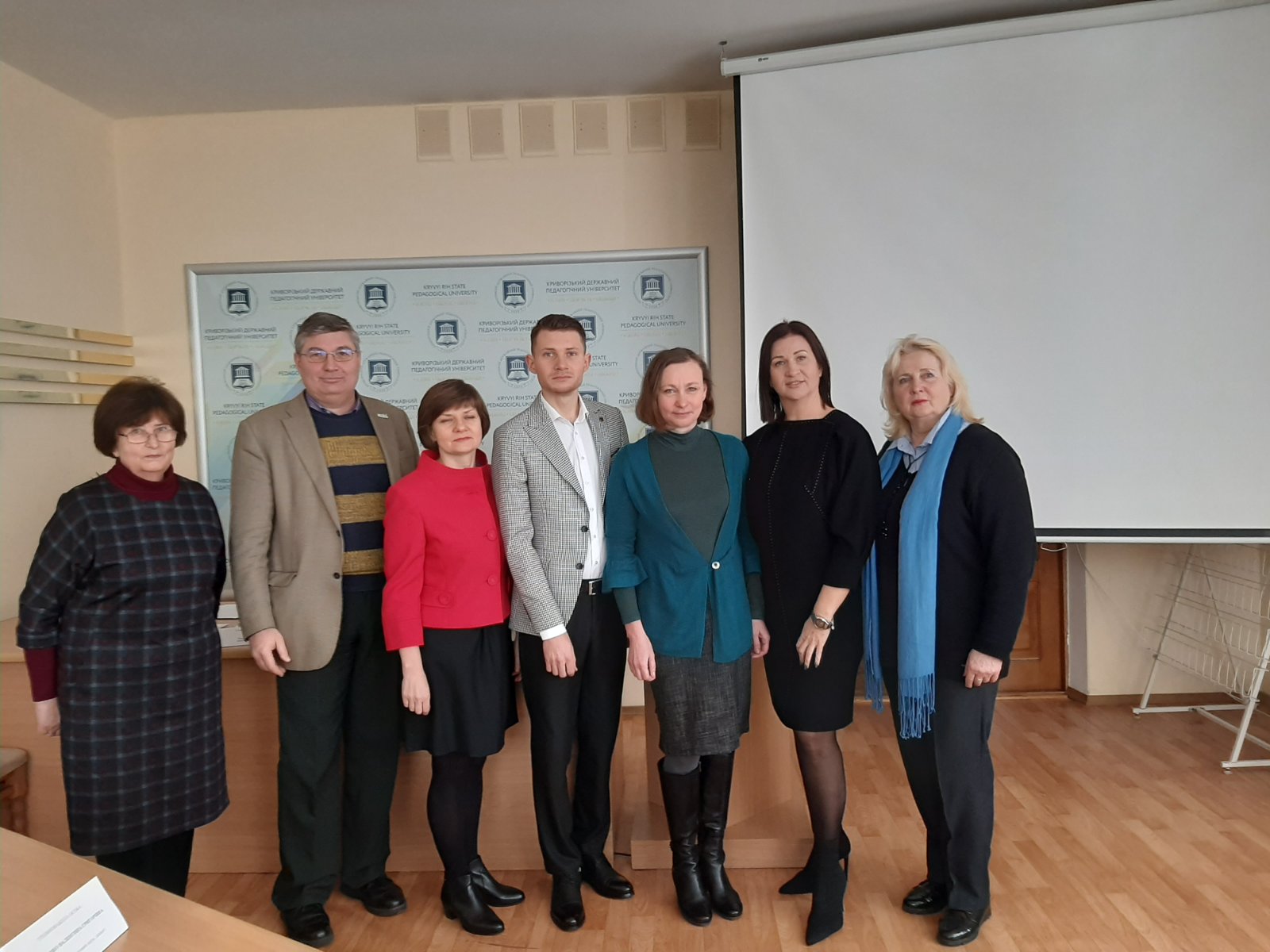 Department of Botany was created as the part of the Faculty of Natural Sciences in 1935. The first head of the Department was the Candidate of Biology Sciences G. Tkachenko. Later the duties of the Department head were performed by F. Lesyk, M. Smirnova, I. Dobrovolskyi, D. Traitak, V. Shanda, I. Davydov, G. Ben, N. Hnilusha, E. Yevtushenko, Ya. Malenko. Under the guidance of the Department the botanical garden in the floodplain of the river Saksagan was founded. Its total area is estimated more than of 7.2 hectares. This territory is developing as a supporting ground for the Departments of Botany and Zoology. In 1986 due to the importance of environmental education activities and ecological research focus the Department got a new status and new name (Department of Botany and Ecology). During 1986 - 2017 the Department provided the postgraduate study in the specialty 03.00.16 "Ecology".
The Department establishes effective contacts with leading research institutions and higher education institutions of Ukraine, as well as institutions of secondary and vocational education in Kryvyi Rih region. Since 1996 the Department has been organizing International and national scientific and practical conferences with publication of materials ("Problems of Fundamental Ecology", "Technogenic landscapes: structure, functioning, optimization", "Environmental protection: environmental, medical, educational aspects", "Problems of environment and ecological education", "Geobiocoenosis bases of steppe landscape optimization and phytoremediation").
The research laboratory "Ecology of Kryvyi Rih region vegetation" functions on the basis of the Department. Also there is a scientific and methodical center, which annually issues the publication of materials in the collection of scientific papers "Ecological Bulletin of Kryvyi Rih region". The Department staff takes an active part in the implementation of projects of national and international levels focused on biodiversity preservation and management. Students of the scientific groups are working under the guidance of the Department participate annually in national and regional contests, olympiads and conferences. The Department constantly improves its educational, methodical work, public and social activity, expands contacts with public organizations and mass media.
Written by international
Hits: 212
10192
The main areas of research activity of the department are:
1) development of modern problems of Botany and Fundamental Ecology;
2) actual issues research of Applied Ecology;
3) biological and environmental education, training, cultural and educational activities.
The general research topic is "Environmental causation of the structural and functional organization of natural and anthropogenically transformed biogeocenoses in Kryvyi Rih region".
Written by international
Hits: 221
11556
Written by Відділ міжнародних з'язків
Hits: 204
19476