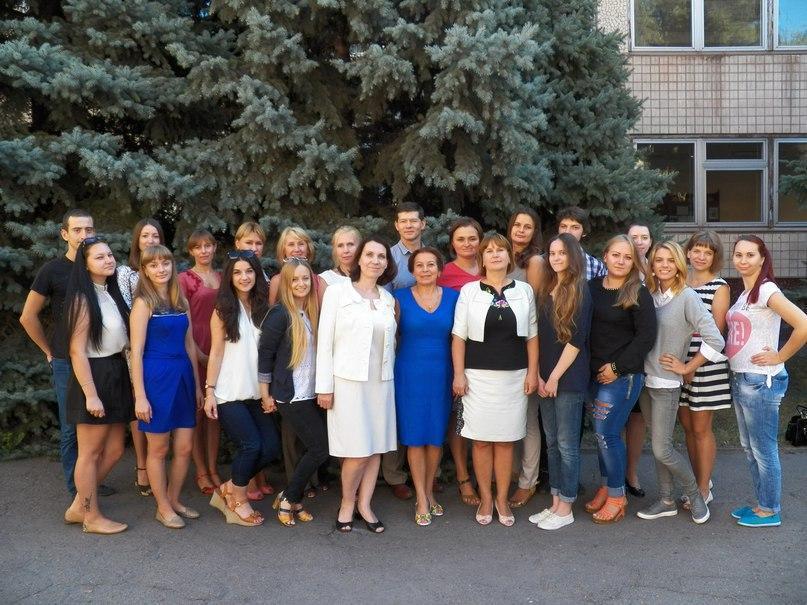 Department of Practical Psychology is an integral part of Psychology and Pedagogic Faculty of Kryvyi Rih State Pedagogical University. Since 2001 to 2005 the Department existed as the Department of Psychology and Innovative Technologies, then in the period from 2005 to 2012 it was the Department of Psychology and Pedagogical Technologies. And since 2012 the Department renamed and existed as the Department of Practical Psychology.
From 2000 to 2011 the Department was headed by Doctor of Pedagogic Sciences, Professor, Academician of RAS Volodymyr Buriak.
Since 2012, Zoia Miroshnyk, Doctor of Psychological Sciences, Professor, is the Head of the Department of Practical Psychology.
From 2001 to 2014 Associate Professors Chumak V., Oliinyk V., Hnydiuk O., Shymko I., Reva V., Professor Liubar O., Assistants Krasulia M., Lushchykova D., Mysleiko V., Mykytiuk I., Nahorna A., Muzyka V., Zadorozhnii A. worked at the Department.
During the period of the Department's existence, there were 14 graduations of Specialists and Masters in specialty "Practical Psychologyˮ.
Written by international
Hits: 186
10435
Academic staff of the Department works on a complex collective scientific theme "Theory and practice of a personal maturity development of a future psychologist".
In the reporting year, academic staff of the Department began work on the first stage of the research "Personal maturity as a problem of modern psychology" (theoretical and analytical): study of native and foreign experience according to the selected problem; development of categorical system; analysis of the structure of personal adulthood in the student's age. This research is headed by Doctor of Psychological Science, Full Professor Miroshnik Zoia.
Written by international
Hits: 293
11603
| | |
| --- | --- |
| | Miroshnyk Zoia ‒ Doctor of Psychological Sciences, Full Professor, Head of the Department. |
| | Ostapchuk Olena ‒ Candidate of Pedagogic Sciences, Associate Professor, Deputy head. |
| | Shestopalova Olena ‒ Candidate of Psychological Sciences, Associate Professor. |
| | Shapoval Ivanna ‒ Candidate of Psychological Sciences, Associate Professor. |
| | Herhel Yevhen ‒ Candidate of Psychological Sciences, Associate Professor, Dean of the Faculty. |
| | Haponenko Larysa ‒ Candidate of Pedagogic Sciences, Associate Professor. |
| | Bondar Kateryna ‒ Candidate of Psychological Sciences, Associate Professor. |
| | Charkina Olena ‒ Candidate of Pedagogic Sciences, Associate Professor. |
| | Horbachova Olha ‒ Candidate of Psychological Sciences, Associate Professor. |
| | Mykhailenko Oksana ‒ Candidate of Psychological Sciences, Senior Lecturer. |
| | Velykodna Mariana ‒ Candidate of Psychological Sciences, Senior Lecturer. |
| | Svirska Zhanna ‒ Candidate of Pedagogic Sciences, Associate Professor, Secretary of the Department. |
| | Soshina Yuliia ‒ Candidate of Psychological Sciences, Senior Lecturer. |
| | Shylo Oksana ‒ Assistant. |
| | Volochai Oksana ‒Senior laboratory assistant. |
Written by international
Hits: 296
11604