On September 30, 2021, the Chess Club "Elita" of Kryvyi Rih State Pedagogical University hosted the traditional chess tournament "Champion of the Month", which was attended by the strongest chess players of the institution. The tournament was organized according to the rules of 10+0 * Rapid * Friendly 5/5 Rounds * Swiss 10 seconds between rounds.
Mykola Shabanov (freshmen of Faculty of Foreign Languages) became the Champion of the Month;
Dmytro Danylkiv (freshmen of Faculty of Preschool and Technological Education) took the second place;
Kyrylo Korzhavin (freshmen of Faculty of Physics and Mathematics) took the third place.
From the beginning of the 2021/2022 academic year physical education for the freshmen was organized by sports which were chosen by students from ten offered kinds. Chess and checkers classes were chosen by 56 freshmen, who were divided into two study groups. Due to online learning, an electronic chess club of KSPU was created, where beginners are engaged in the "Learn chess by playing" program. Advanced students are offered "Practice your chess" program. Gaining competitive experience is scheduled for December.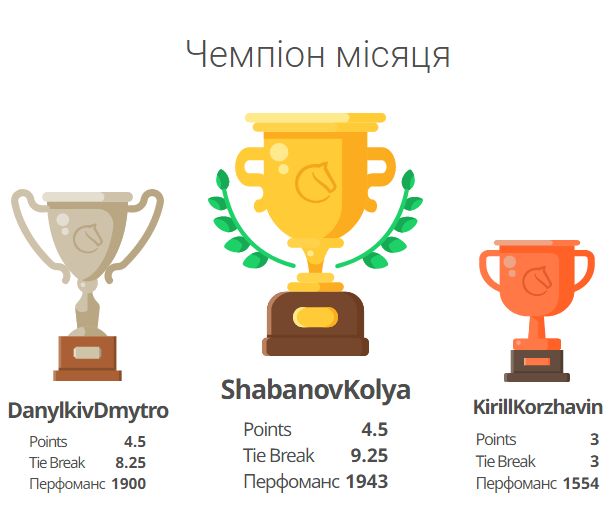 KSPU congratulates the champion in September 2021 and wishes new sport achievements!