On November 26, 2021, the Chess Club "Elita" of Kryvyi Rih State Pedagogical University hosted the chess tournament "Champion of the Month", in which took part the strongest chess players of our University. The tournament was organized according to the rules of 10+0 * Rapid * Friendly 5/5 Rounds * Swiss 10 seconds between rounds.
Maxim Boychenko, the student of Faculty of Physics and Mathematics, became the Champion of the "Elita" Chess Club in November 2021. Mykola Shabanov, the student of Faculty of Foreign Languages, took the second place and Dmytro Danylkiv, the student of Faculty of Preschool and Technological Education, took the third place.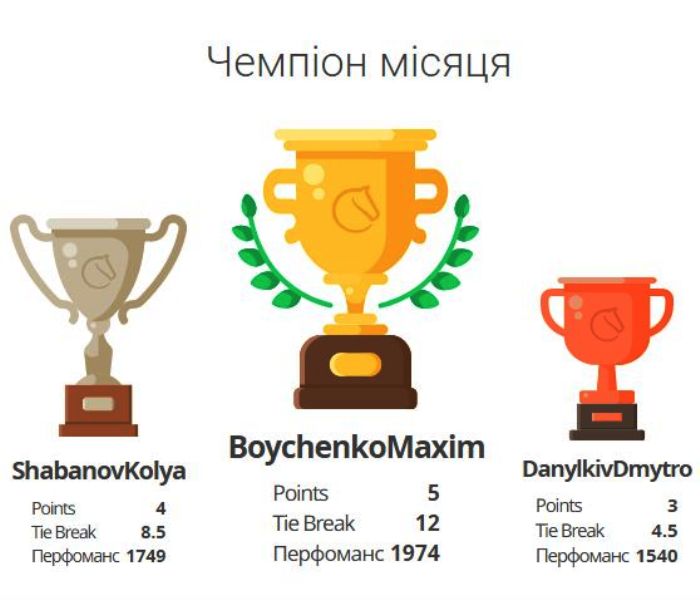 The next tournament will take place on December 30, 2021. We invite chess fans among employees and students to actively participate in sports events of the University.