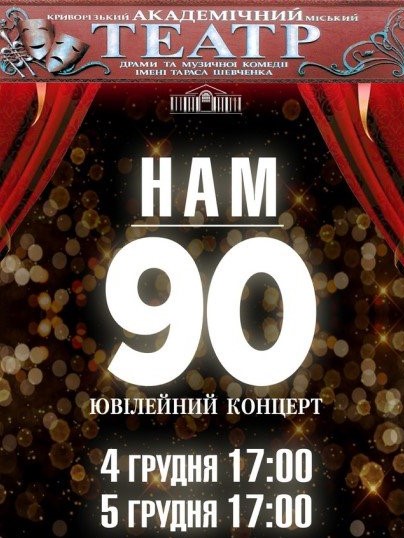 The real enchanting action – the anniversary concert "We are 90!" – was attended by freshmen of Compartment of Fine Arts and Graphics of Faculty of Arts. It took place on December 5, 2021. The concert program included the best theatrical performances: musical and choreographical comedies and fantasy tales with 3D elements.
This year the Kryvyi Rih Shevchenko Theatre celebrates its 90th anniversary. 90 years ago, on November 5, 1931, the curtain of the Shevchenko Theatre was first raised (at that time it was called "Ukrainian State Drama Theatre "Kryvbas").
During the cultural and educational event, students were able to be filled with aesthetics, professionalism and boundless dedication of theatre staff to their profession. The hours of the anniversary concert passed in the blink of an eye.
The festive spirits were enhanced by a walk along Post Avenue, where everyone admired the "starry sky", colorful garlands, Christmas tree and light show on the façade of Shevchenko Theatre: such a special highlight is a gift to the 90th anniversary of the theatre.