On March 20, in Kryvyi Rih State Pedagogical University, the Department of Pedagogy held a regional scientific and practical seminar on the topic: «Life-long learning as a conceptual idea of a modern model's developing of education».
An introductory word to the participants of the seminar was addressed by Doctor of Pedagogic Sciences, Full Professor T.O. Doronina drew attention to the prospects of higher education in modern development of the country and stressed the need for education throughout their lives.
The seminar was attended by teachers from schools of Kryvyi Rih and suburban schools, teachers, post-graduate students, masters and students of KDPU.
The report of an ICT teacher of Krivoy Rog secondary school № 113 T.O. Vlasova was snteresting. She touched the problems of forming the icon-competence of a modern teacher.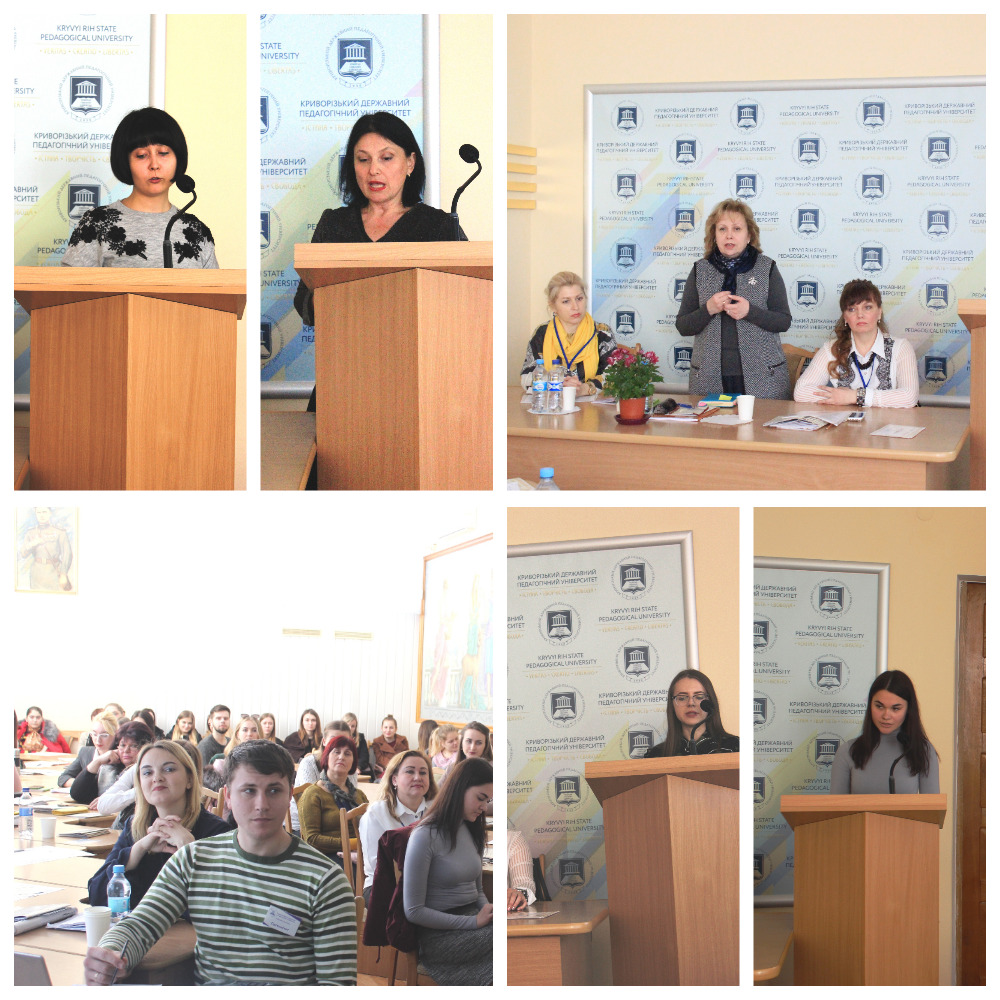 The seminar was attended by the head of the department of legal education and interaction with subjects – N.E. Kozhemyaka, who spoke about work and opportunities of the center for providing free legal assistance in protecting interests and rights of citizens, privileges and state guarantees, etc.
A student of the faculty of Ukrainian philology, KDPU, D.V. Dovgopola talked about «Peculiarities of application of theoretical works V.O. Sukhomlinsky and A.S. Makarenko in the XXI century in the formation of personality through a team in a modern school»;
A student of the department of foreign languages, KPUU, K.Yu. Gurina revealed «The role of information and communication technologies in the organization of lifelong education»; student of the department of foreign Languages, KDPU, F.A. Gekkiyeva reported on» Family origins of gender socialization».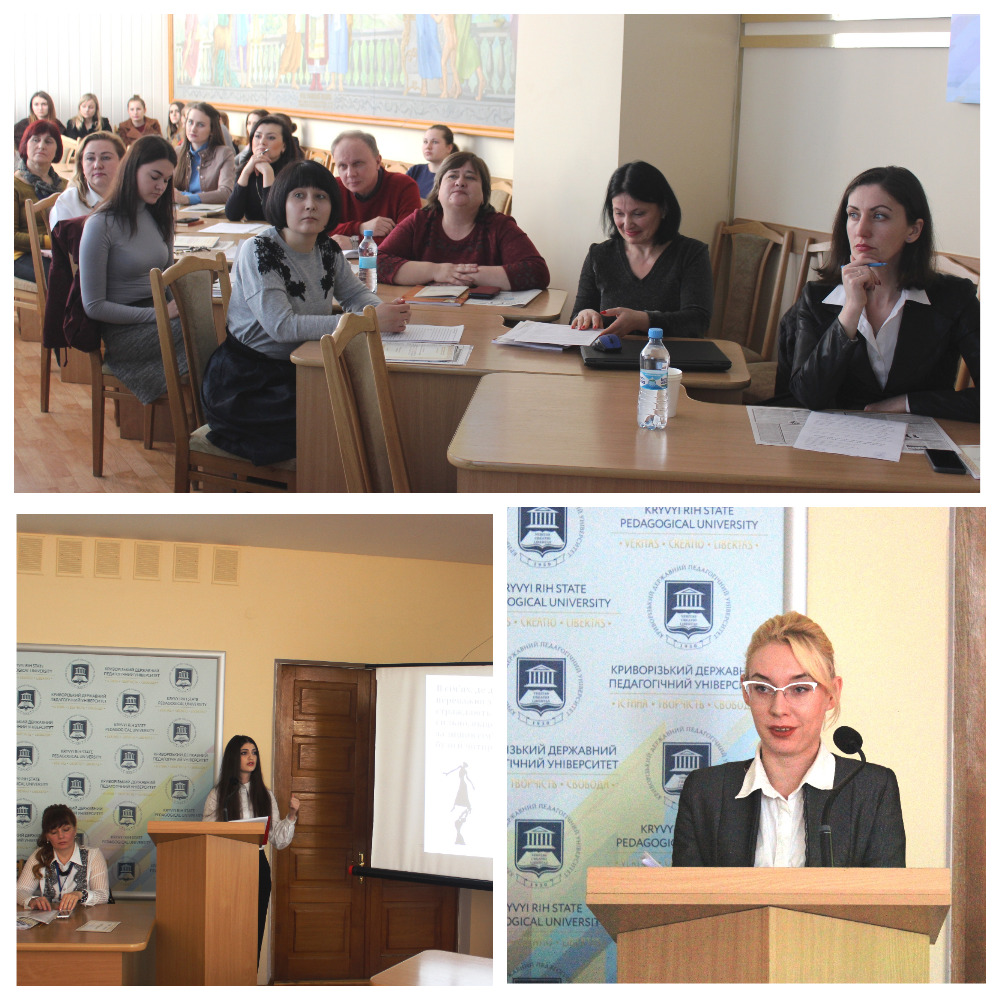 Y.A. Fedoruk raised the problematic issues that caused a lively discussion in her report «Using innovative technologies of education in higher school». The report «Communicative competence as a component of professional competence of a modern teacher» was made by the master of science Yu.O. Herasymenko.
A student of the natural faculty of KDPU and an educator in kindergarten № 1, K.A. Nikola made a presentation «Formation of ecological competence of students in the process of studying biology».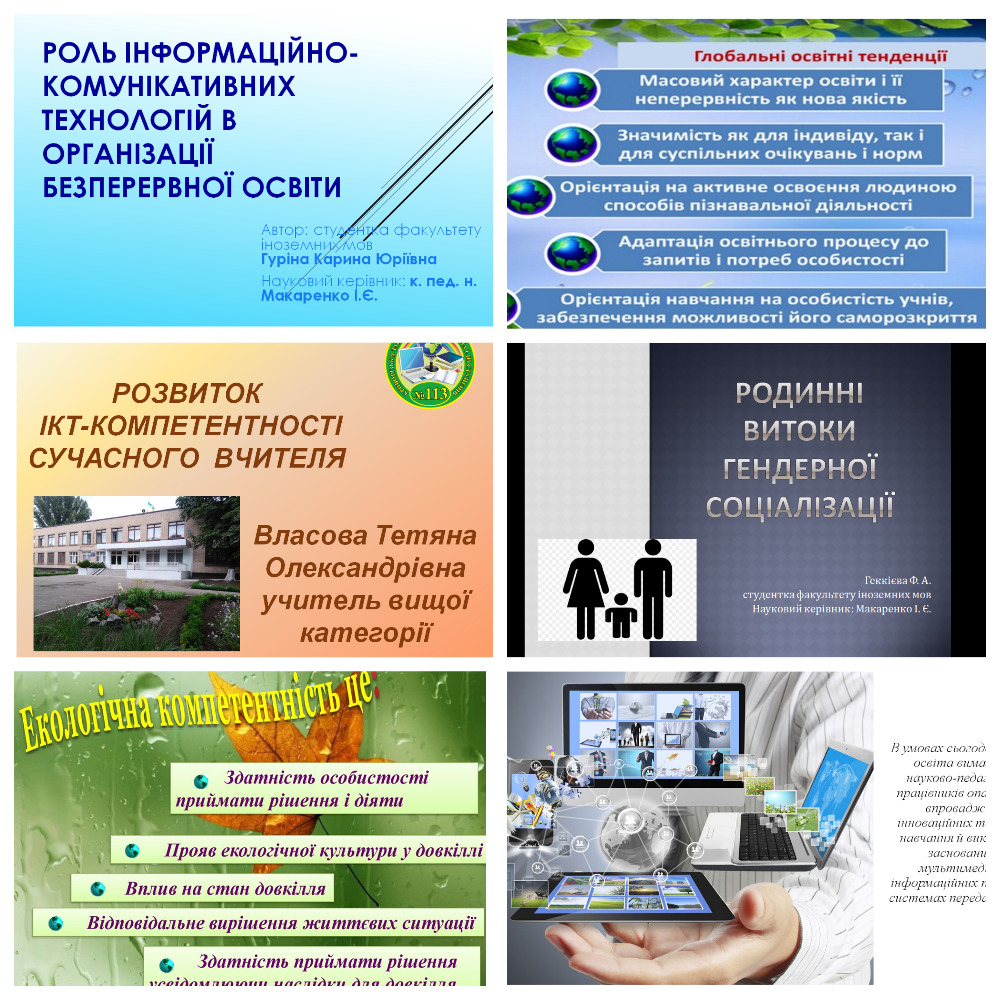 The issues of state educational policy of Ukraine, socio-cultural issues of the concept of continuous education, innovative processes and pedagogical technologies of the organization of continuous education were discussed at the seminar in the lively discussion.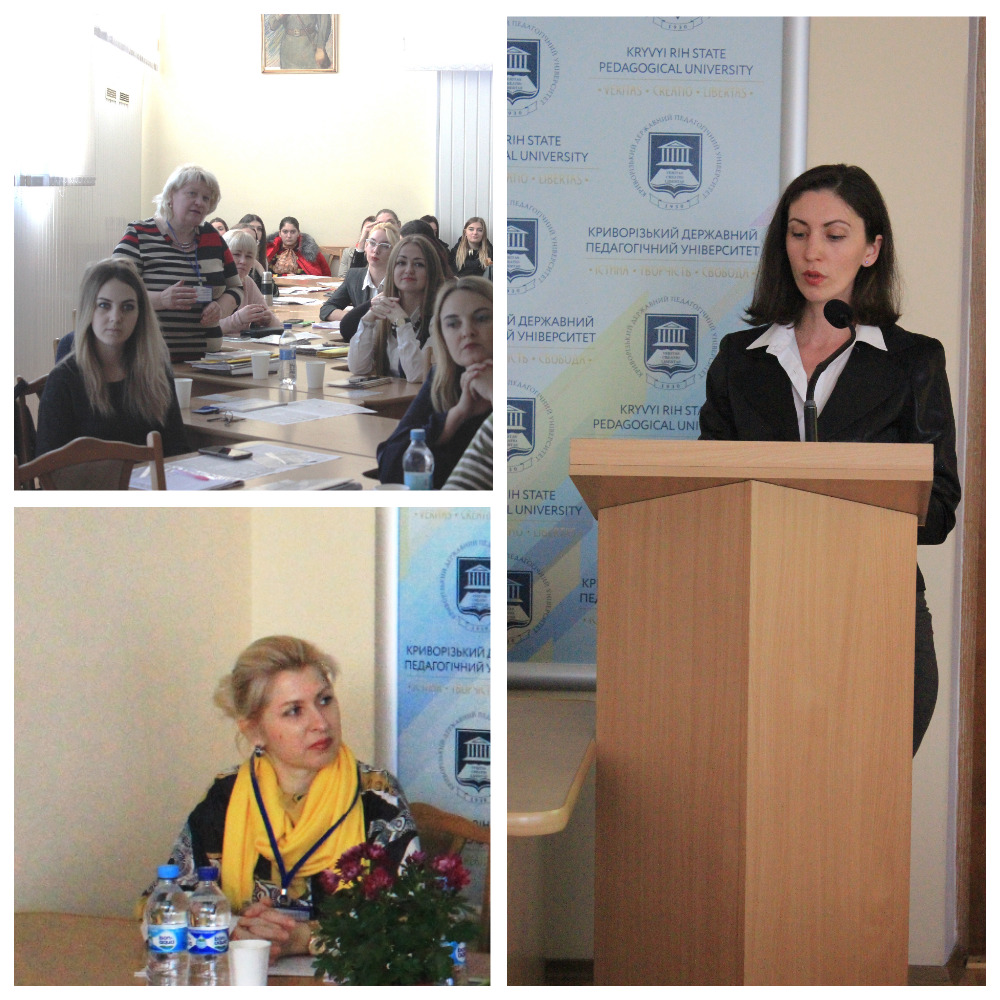 All participants of the seminar were awarded with certificates. The materials of the speeches were published in the journal of the pedagogical department «Pedagogical Kryvorizhya» (2019, No. 5).
The pedagogical department is sincerely grateful to the employees of the information and bibliographic department (O. Polishchuk and S. Kocherga) who provided the information support of the seminar.
The next workshop will be held in early 2020.
We invite colleagues who are not indifferent to problems of development of higher pedagogical education.
Candidate of pedagogical sciences, assistant professor A.M. Korol is responsible for the seminar.